Southbridge to City commuters wanted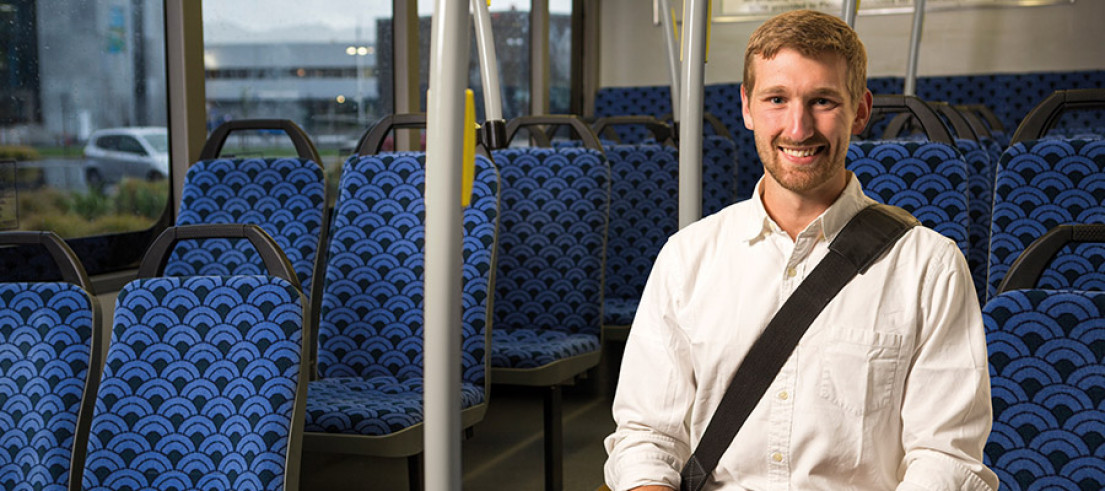 Your 87 Southbridge – City trial bus service needs more regular use if it is to continue.
The trial bus service is for residents commuting to Christchurch city from Leeston, Doyleston, Irwell and Springston. It operates as an express service, running city-bound in the morning, and then City-Southbridge in the afternoon.
In a 2019 Southbridge/Leeston community survey of 200 people, almost all respondents supported the service. Currently, average patronage is sitting at about 28 boardings in total per day – significantly less than expected from the community survey.
General manager public transport Stewart Gibbon said with appropriate community support, the trial service has potential to provide a valuable, sustainable transport option for people working in the city. But, to keep the service viable, customer numbers need to increase.
"Having enough customers while keeping the service affordable for both users and ratepayers is challenging," he said.
Making the service viable
Public transport is funded through three sources:
targeted rates from the local community,
Government grants to match local rates, and
user fares.
Government funding policy for public transport sets an expectation that in order to get government funding, an appropriate level of usage is required.
Numbers need to increase
With an average of 28 boardings a day, combined across the inbound and outbound service, this is insufficient to sustain the continuation of the service.
Currently the trial service is primarily made up of school children. There needs to be around an additional 15 boardings per day on average to sustain the service.
"Because there is a targeted rate for Leeston and Southbridge to cover this service, we need to make a call about continuation prior to Environment Canterbury's Long-Term Plan being finalised," Gibbon said.
School children make up almost 60 per cent of patronage, with most people boarding in Southbridge, Leeston and Doyleston, and being dropped off at central city locations between Hornby and the Bus Interchange.
"Children are the main users of the service and we are aware that those students may rely on the service to get to and from school, but the service needs to be sustainable to justify a community charge through rates to continue it," Gibbon said.
See the bus schedule and download a timetable here.
Background
Following feedback from local residents, a trial commuter service for Southbridge/Leeston began in 2019.
Of the 200 responses to the survey, 96 per cent of respondents stated that they, or someone in their household, would use the service. Desired pick-up and drop-off locations, and the times for the service to run were also run as part of this survey.
July 2019 - the trial service was extended for an additional four months, with patronage levels at around 30 boardings per day using the service.

October 2019 - another four-month extension to the trial service, however options for the Leeston service beyond the end of 2019 were considered due to service use being below where it needed to be, to continue in its current form long-term.

December 2019 - trial service extended until April 2020, with an introduction of a special fare, set at a level as low as practicable. Nearly 60 per cent of the users of the service at this time were school children, but the overall number of people using it was lower than hoped.

June 2020 - it was confirmed that the service will continue for the 2020/2021 financial year (until June 2021), with pre-COVID-19 numbers seeing improvement in the viability of the service.

December 2020 - service paused for the holiday period and resumed late January 2020 for the new school term. It was initially offered until the end of Term 1, with the option to continue if it is well supported.

February 2021 – patronage levels of the service remain low, with review set for June 2021. Levels of use needs to increase in order to make the service viable.