View your bus arrival time with QR codes
We have placed QR codes on the timetable strips of all bus stops around Greater Christchurch.
Once scanned with your mobile you can save the web page address to your favourites so you will have access to the real-time information for that bus stop at any time.
How to use QR codes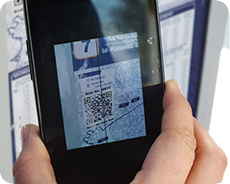 Step 1: Scan QR code with a QR code reader app, available in your app store.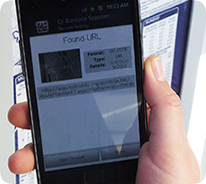 Step 2: Open the web page.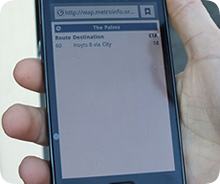 Step 3: Bus times are displayed for the bus stop, save to your favourites.