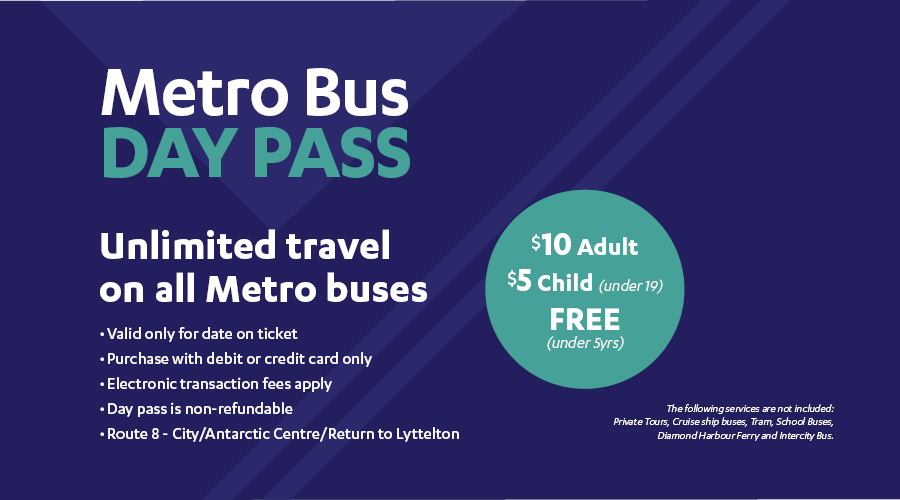 03/11/23
To travel to the Gondola or into Christchurch city, your best options are to use the shuttle buses from the wharf provided by the cruise lines. We have been working hard with our industry partners to ensure that these shuttles offer a fast, direct and affordable service.
There is also local public transport options available to these destinations, however we would ask any cruise ship passengers to instead use the shuttle services provided, respecting locals who rely on our public transport for their daily lives.
$10 day passes are available from the Lyttelton bus stop and can be purchased by credit card/debit cards.
Environment Canterbury are part of a multi-pronged approach led by ChristchurchNZ and including Christchurch City Council, Lyttelton Port Company, and the New Zealand Cruise Association, which aims to reduce pressure placed on our public transport system by cruise ship passengers.
We are unable to accept any cash notes larger than $20NZD on the buses for cash fares and will only accept New Zealand Dollars.
Read the latest update from ChristchurchNZ on its website.