Metro network to operate as normal on Monday 18 October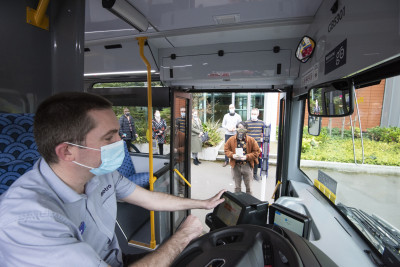 The planned stop work meeting on Monday 18 October has now been withdrawn and Metro services will be operating as normal.
We'd like to thank our customers for being patient and understanding, and we are pleased that there will be no disruption to the network.
Why was the meeting planned?
Unions hold meetings every calendar year. This particular meeting was planned in response to delays in drivers receiving the Living Wage rate adjustment.
In July this year, Environment Canterbury Council approved funding that would enable operators to pay their drivers a base wage equivalent to the revised living wage that came into effect on 1 September 2021. The variations to existing contracts are currently being worked through.
In principle agreement was reached with Ritchies Transport in the last week of September and contract documentation formalising this agreement was finalised on Tuesday this week.
Following discussion with Amalgamated Workers Union New Zealand (AWUNZ) on the complexities of these negotiations, and recognising the fact that progress continues to be made, AWUNZ have taken the decision to withdraw the stop work meeting that was planned for Monday 18 October.