Southbridge to Lincoln bus patronage still needs to improve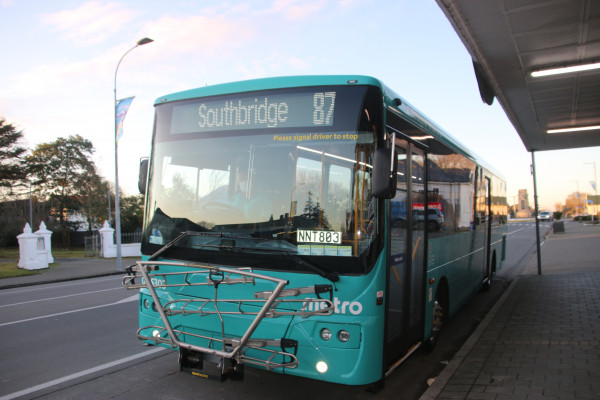 Patronage numbers on Route 87, Metro's trial commuter bus service between Lincoln, Leeston and Southbridge, remain low. Though used daily by some residents, the route will need to see more usage to be considered a viable service in the future.
The trial has now been extended a number of times and will be reviewed in early 2024 to decide on the future of the service. Patronage has been growing on most Metro services as the impacts of Covid-19 have eased, and it is now time to see if Route 87 has support from the community to become a permanent route.
The trial service operates three trips a day aimed at commuters and students starting at 6:43am from Southbridge to Lincoln, with return services at 4:11pm, and 6:08pm from Lincoln to Southbridge.
Average passenger numbers between 2022 and 2023 have not changed significantly.
Average passenger number

Best average passenger month

Trip

2022

2023

2022 May & Sept

2023 March

Morning - 6.43am

11

11

15

16

Afternoon - 4.11pm

6

5

9

7

Afternoon - 6.08pm

3

3

3

3
Single zone and fares benefit Selwyn community
From 1 July 2023, our universal flat-fare trial began. All customers now travel on any Metro bus route across Christchurch, Selwyn and Waimakariri for $2 or less with their Metrocard.
With no more zones travel is significantly cheaper for residents living in areas such as Leeston and Southbridge when travelling to Christchurch of further afar.
$1 bus travel concessions are available with a Metrocard for:
Community Services Card holders
Customers aged 13-24 years
Total Mobility card holders
Tertiary students
Travel is free for:
Under 5 years
5 – 12 years with a Metrocard
Super Gold card holders from 9am Monday to Friday and anytime on a weekend and public holiday
The trial of Route 87 will now continue until 30 June 2024. We encourage the residents of Southbridge and Leeston to make use of this service. By taking advantage of these cheaper fares and using the bus, the community can demonstrate the need and demand for a public transport service in their area.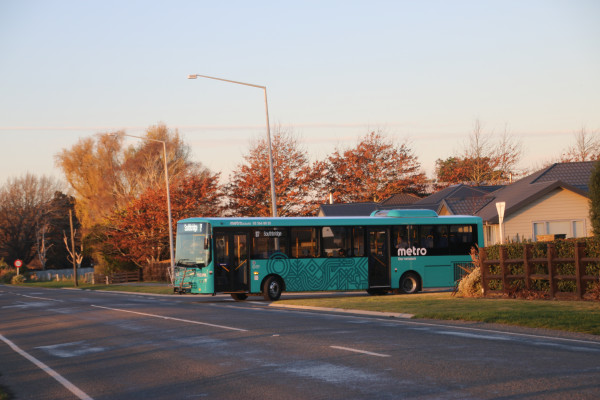 Find out more