Southbridge bus trial extended but more patronage needed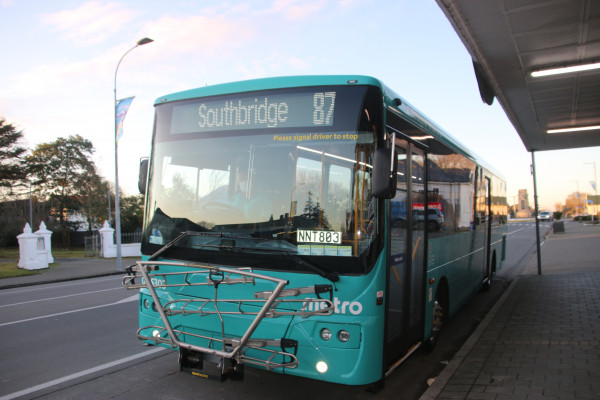 Metro's trial commuter bus service between Lincoln, Leeston and Southbridge will be extended another year. If residents want to keep Route 87 beyond that, they will need to make more use of it notes Environment Canterbury.

The trial will now continue through to July 2023. The extension will help determine whether Covid-19 has affected passenger numbers over the past year.
First launched in 2019, the trial has already been altered and extended a number of times in an effort to provide the community with a service that will attract enough patronage to make it permanent explains Metro spokesperson Thomas McNaughton.
"This 12-month extension is a great opportunity for the community to give this fantastic service a go and ensure we can continue to provide a sustainable connection to the city," says McNaughton.
The trial service is comprised of three trips a day aimed at commuters and students starting at 6.43am from Southbridge to Lincoln, with return services at 4.11pm and 6.08pm from Lincoln to Southbridge.
Upcoming fare changes mean big savings for Zone 3 commuters
Many customers have already been enjoying half-price fares for the past few months. This government funded discount has been extended until the end of January 2023. Tertiary students at participating providers will also get to travel for less with child fares from mid-July.
In addition to these great initiatives, Environment Canterbury has announced big changes to the bus fare structure for Greater Christchurch from February 2023 following the most recent Annual Plan consultation. These changes will mean flat fares of $2 for adults and $1 for under 25s across the existing three zones on the Metro network. Tertiary students, Total Mobility Card holders and Community Services Card holders will also only pay $1.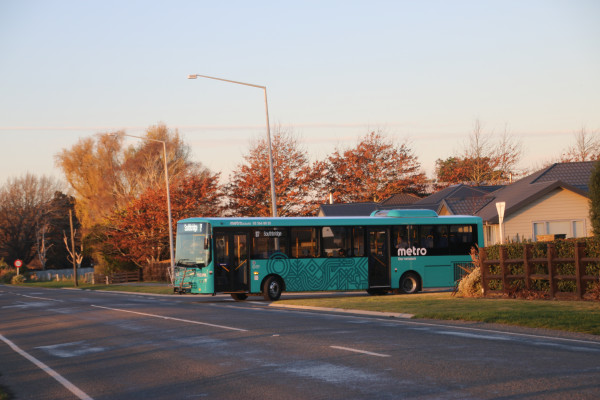 Bringing all the zones into one single zone will have a huge impact on the cost of public transport for people living in the outer areas of Greater Christchurch such as Leeston and Southbridge. An adult will save 60% or $2.70 less per trip compared to a standard Zone 3 fare, while a child fare will be a 70% saving compared to the standard Zone 3 fare which will also include adults under 25.
Another reason the Route 87 trial has been extended is to give the community time to take advantage of these cheaper fares and for more people to start using the bus. The community needs to show that there is a need and demand for public transport in their area by using the service.
Passenger numbers affected by Covid-19 disruptions
While May 2022 did show an increase in passengers with half-price fares, overall the number of customers using Route 87 has decreased. Daily boarding numbers since February 2021 showed an average of 13 passengers on the morning trip, 7 on the afternoon trip and 3 on the early evening trip.
These numbers continued to drop towards the end of 2021 as Covid-19 began to spread through the community and changed how people travel and work. This disruption has made it difficult to assess the trial for the most recent period.
Patronage has also dropped following last year's change in service from a direct city route to one that terminates at Lincoln. While monthly patronage across all three services has ranged between 242 and 813 since February 2021, this number drops to between 242 and 590 following the change to a Lincoln service. The route change was the result of a survey last year where 79% of respondents said that they preferred the Southbridge to Lincoln option.


Find out more