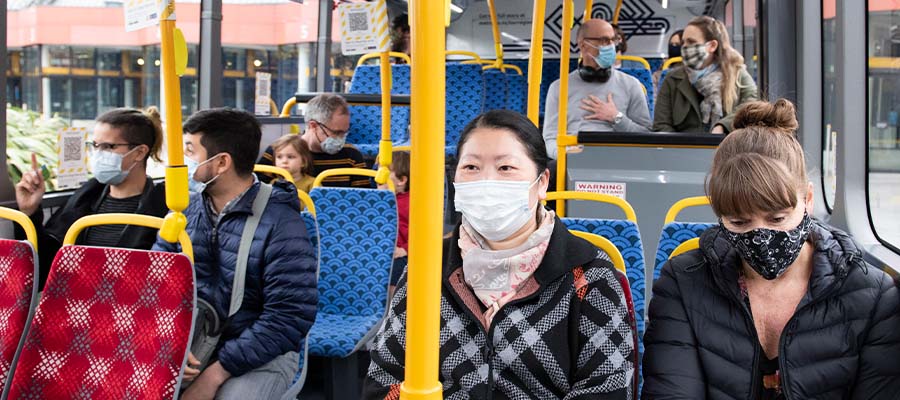 COVID-19 has included our everyday life, including how we travel. Our team here at Metro are committed to making sure travelling on the Metro network is a safe, friendly and positive experience.
Masks no longer mandatory
While masks are no longer mandatory on public transport or when waiting to board services, the Ministry of Health strongly recommends mask use on public transport. Please respect the choices of your fellow passengers, whether or not they choose to wear a mask on board.
Thank you for your cooperation and help over the past few years while masks were mandatory.
Contactless payments
Although you can pay by cash, we really love it if you can use your Metrocard. Metrocards enable a much quicker and contactless transaction with our drivers, keeping you and them safe.
Register your card online at metrocard.metroinfo.co.nz for contactless top-ups as well.
Staying up to date
Keep up to date on all the latest government information for travelling on public transport at the Unite Against COVID-19 website.
Follow Metro on Facebook for the latest info when you need it, including route updates, competitions, and other news. Through your online account, you can also choose to receive our monthly updates straight to your inbox.