Metro provides public bus and ferry transport in Greater Christchurch. Whether you're using the bus to travel to work, school, or your next appointment — Metro will get you there.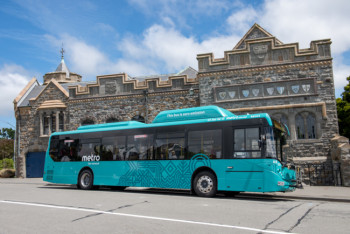 Where does Metro travel?
There are 29 Metro services in the Greater Christchurch network, from high frequency buses crisscrossing and orbiting the city, and routes that reach nearby towns in the Waimakariri and Selwyn districts. Check out the Metro Network Map to see which routes run through your neighbourhood.
How much does it cost?
Taking public transport is one of the most cost-effective transport options to get around town. Forget petrol and parking and jump onboard a Metro service to travel for less.
You can travel on any Metro bus across Christchurch, Selwyn and Waimakariri for $2 or less with a Metrocard. Concessions are available for those under 25, Community Service card holders, tertiary students and Total Mobility card holders. SuperGold cardholders also travel free from 9am weekdays and all weekend. Kids under 5 travel for free always. Check out the Metro Fares.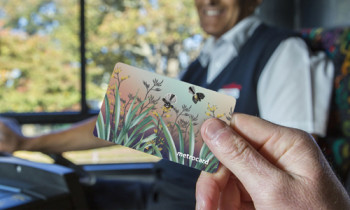 Make your money go further with a Metrocard
A Metrocard is always the best way to pay, with big savings compared to a cash fare on all Metro bus services, and there's great savings on the Metro Diamond Harbour Ferry too. New Metrocards cost just $5 (or free for Community Services Card holders) and holders also get:
Cheaper fares

Access to free transfers within 2 hours

Daily and weekly deals for unlimited travel

The ability to manage your balance online and utilise auto top-ups
Find out more about the Metrocard perks and where to buy one, or if you're ready to go, order your Metrocard online.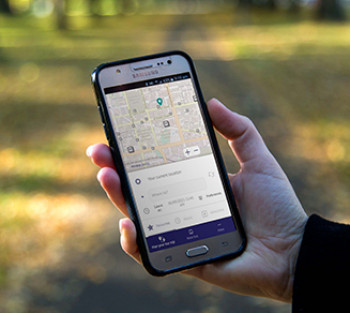 Plan your trip
Turn up at the right time for your ride, every time, with our new, real-time journey planning and Next Bus tools. Head to go.metro.co.nz to plan your trip and see when the next bus is due.
Ready to ride?
Signalling your driver - Please give the bus a wave as it approaches. This helps the driver know you need their service, and they'll pull over to let you on. We ask that customers enter the bus via the front door and if you're able to, exit via the back door.
Accessible travel - All vehicles have priority seating areas near the front for passengers with mobility aids and pushchairs. We welcome passengers with service dogs or disability assist dogs, and all buses have super-low floors, wheelchair ramps, and the ability to "kneel" to meet the kerb. Learn more about our enhanced services for those with impairments, access challenges or limited mobility.
Enjoying the ride
Once you're onboard, sit back, relax, and let us do the driving.
To make sure every bus trip is a good one, we ask you to check out our guide to bus etiquette for public transport in Canterbury.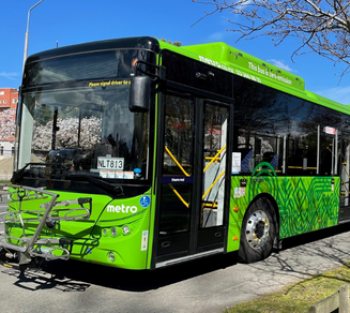 Every trip makes a difference
Thinking about how you travel is one of the simplest changes you can make. Saying no thanks to a few of those car trips, and yes please to public transport, walking, cycling and carpooling, goes a long way towards reducing your emissions footprint and makes a real difference to our environment.
We also take our duty to provide an environmentally sustainable and socially responsible service very seriously. With every step forward, we're making service improvements for better bussing including upgrading our fleet to electric and low emission vehicles and much more. Find out what sustainable public transport means to us and what we're doing in this space.
Got questions?
If you have any other questions, our friendly customer service team are available on 03 366 88 55 from 7am to 7pm Monday to Friday, and 9am to 5pm on Saturday and Sunday. Otherwise, the most common travel FAQs can be found online.
Send us your feedback
Your feedback on how we're doing and ideas on how we can improve are really important to us. We welcome you to share your feedback.
Ready to get started?
You can order your Metrocard online now.
Every ride on the Metro network makes a difference to our region.